AUCTIONS AND ESTATE SALES IN
VIRGINIA
SHOWING ONLINE AUCTIONS AND ESTATE SALES IN
VIRGINIA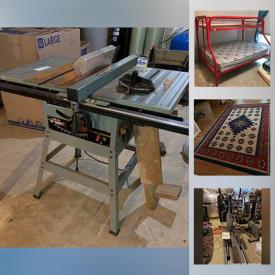 Stafford (Virginia, USA) Moving Online Auction - Indian View Court
This online auction features furniture such as a wooden parq & More
Don't miss out on these hidden gems!
We do Downsizing and Estate Sales.
Discover the many benefits of our auctions.
Sell your goods easily and profitably from an estate, downsizing, or relocation by Aug 8th.
Discover the many benefits of MaxSold auctions.
SHOWING NEXT WEEK AUCTIONS IN
VIRGINIA

ESTATE SALE ONLINE
SHOWCASING UPCOMING AUCTIONS IN
VIRGINIA

ESTATE SALE ONLINE
CUSTOMER REVIEWS FOR MAXSOLD
I have been buying from many Auctions in VA and MD. I have always had a great experience. This site certainly make me almost want to never buy anything again other than MaxSold.
MaxSold is an incredibly well organized company! Everything is so clearly done leading up to purchase: the catalog of items, pictures of items, details, etc. Also, details of the sale, i.e, location, close time/date; pick-up time/date. Watch lists, notifications, etc. All are great. Pick up is easy too and the two I've 'shopped were great to work through.
Michele Maravas
Centreville
Very smooth and well-organized for both seller and buyer!
I met the seller and could see how relieved she was being able to get rid of so many items so easily. I was able to get a beautiful cabinet for less than $100...no where else can you find this deal!
Theresa Hotaling
Leesburg
I thought the MaxSold team at the pickup location was great. One young man even offered to help me move heavy items since I was alone, and I greatly appreciated it. Very cool experience for me. This was my first MaxSold auction.
Have had great experiences.
Scottie Vosburgh
Round HIll
Very well organized auction and the people at the house were very helpful and friendly.
Professional friendly staff makes it a wonderful experience.
Alice Markiewicz
Manassas
Very professional and respectful of customers and people selling their personal belongings. Great staff of people...
Kimberly Kinder
Arlington
Previous
Next